PHÔ
Type de projet : Terrasse
Localisation : Nantes
Date : Juin 2016
Client: Client privé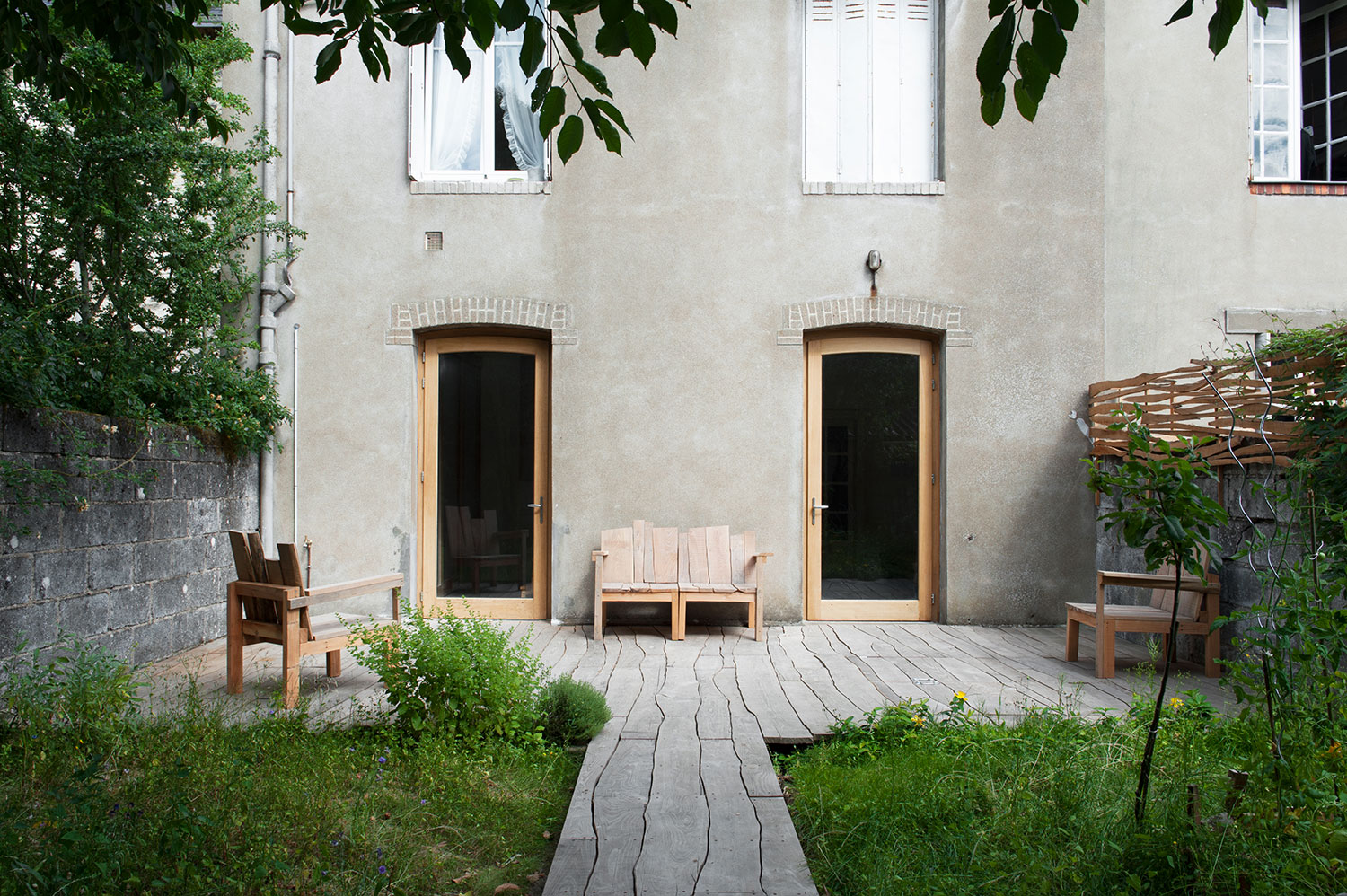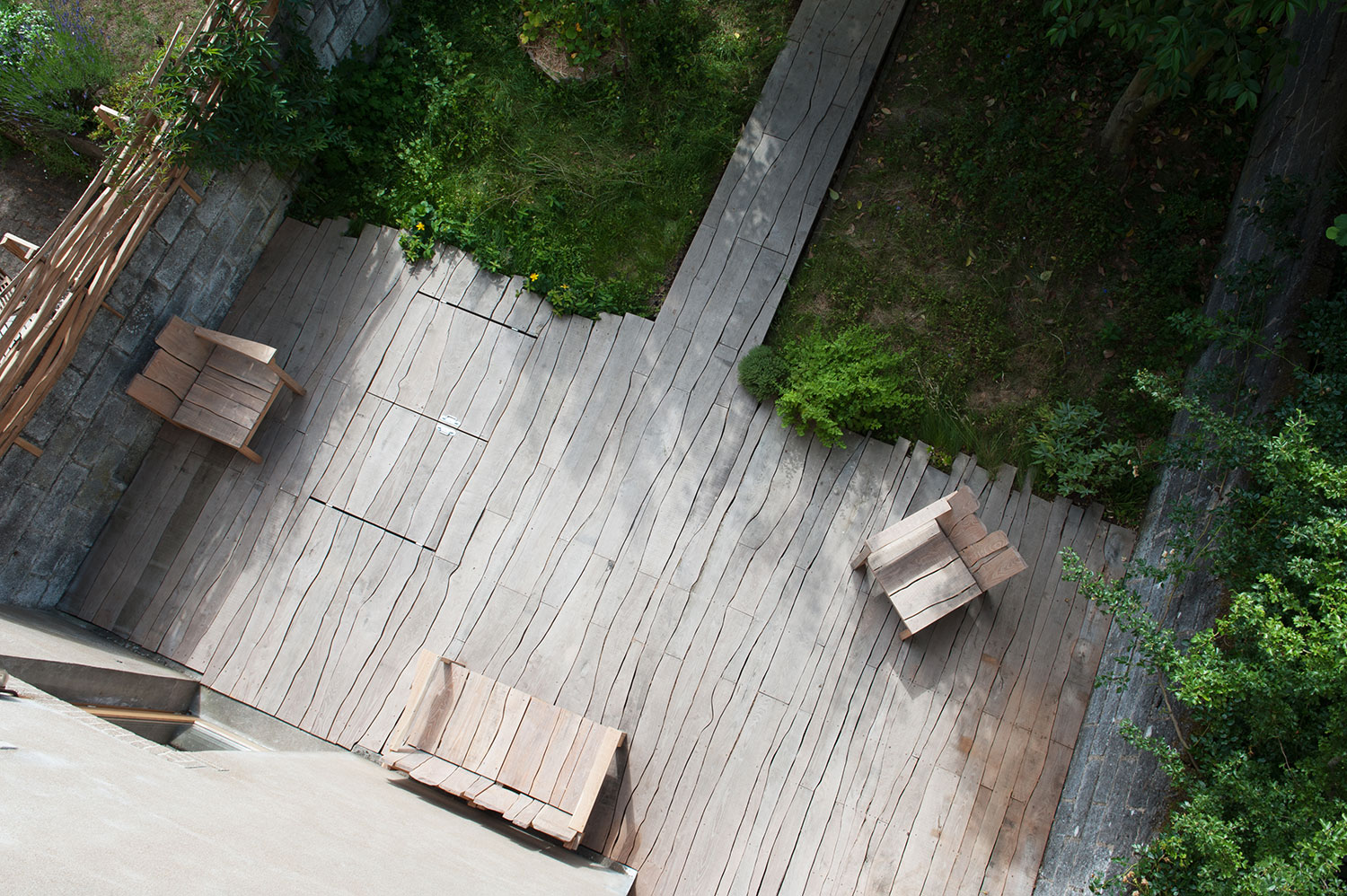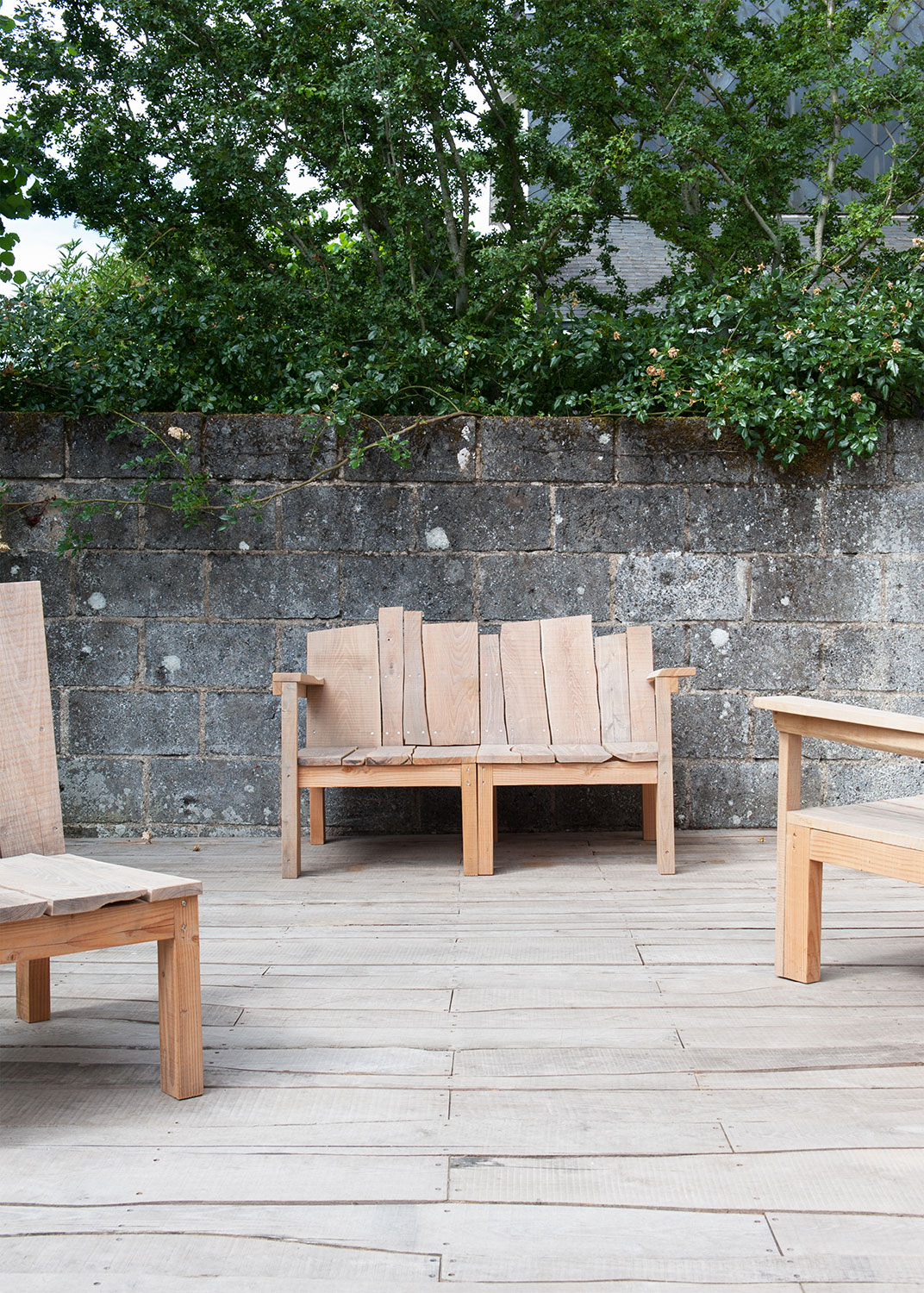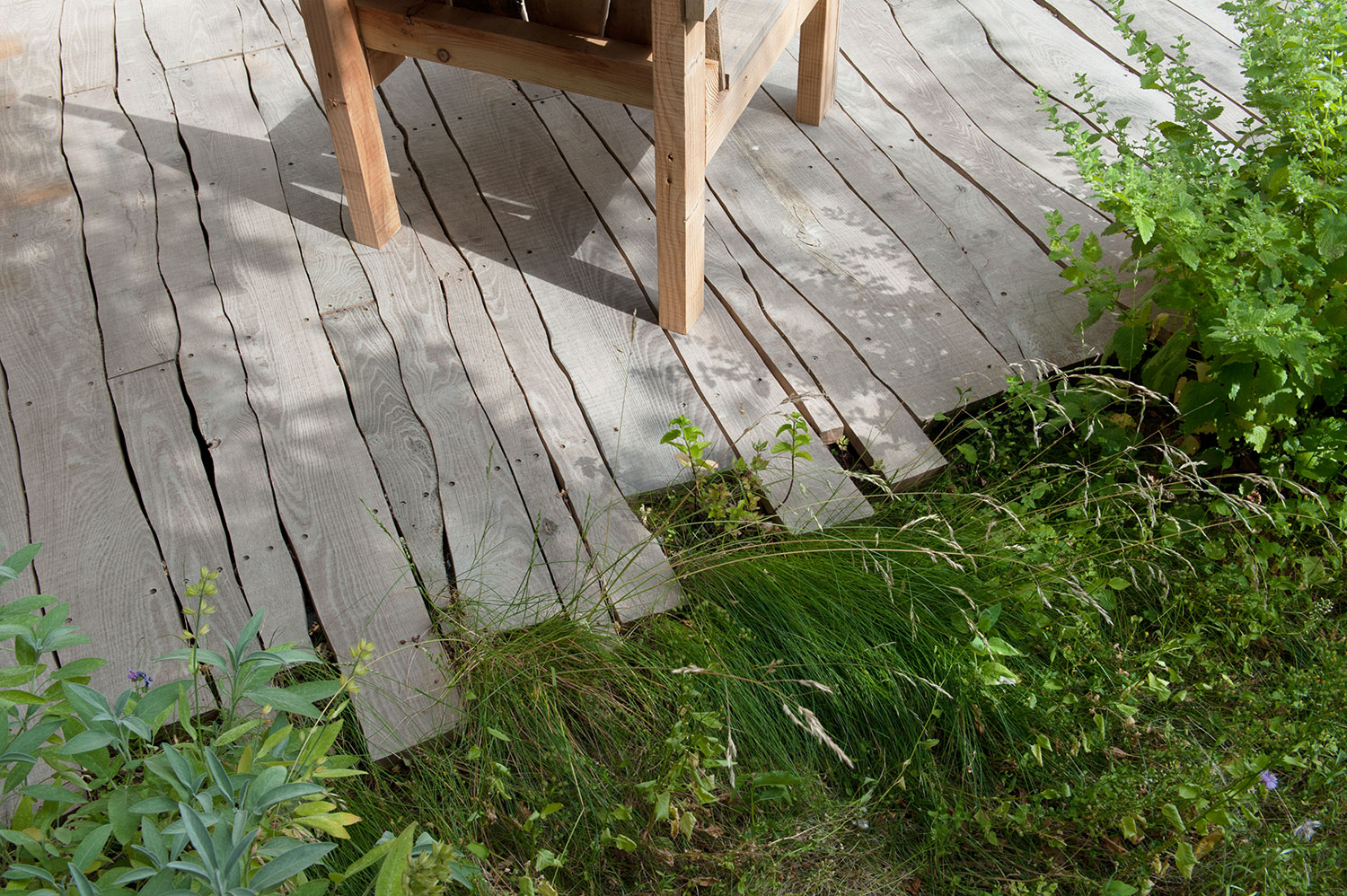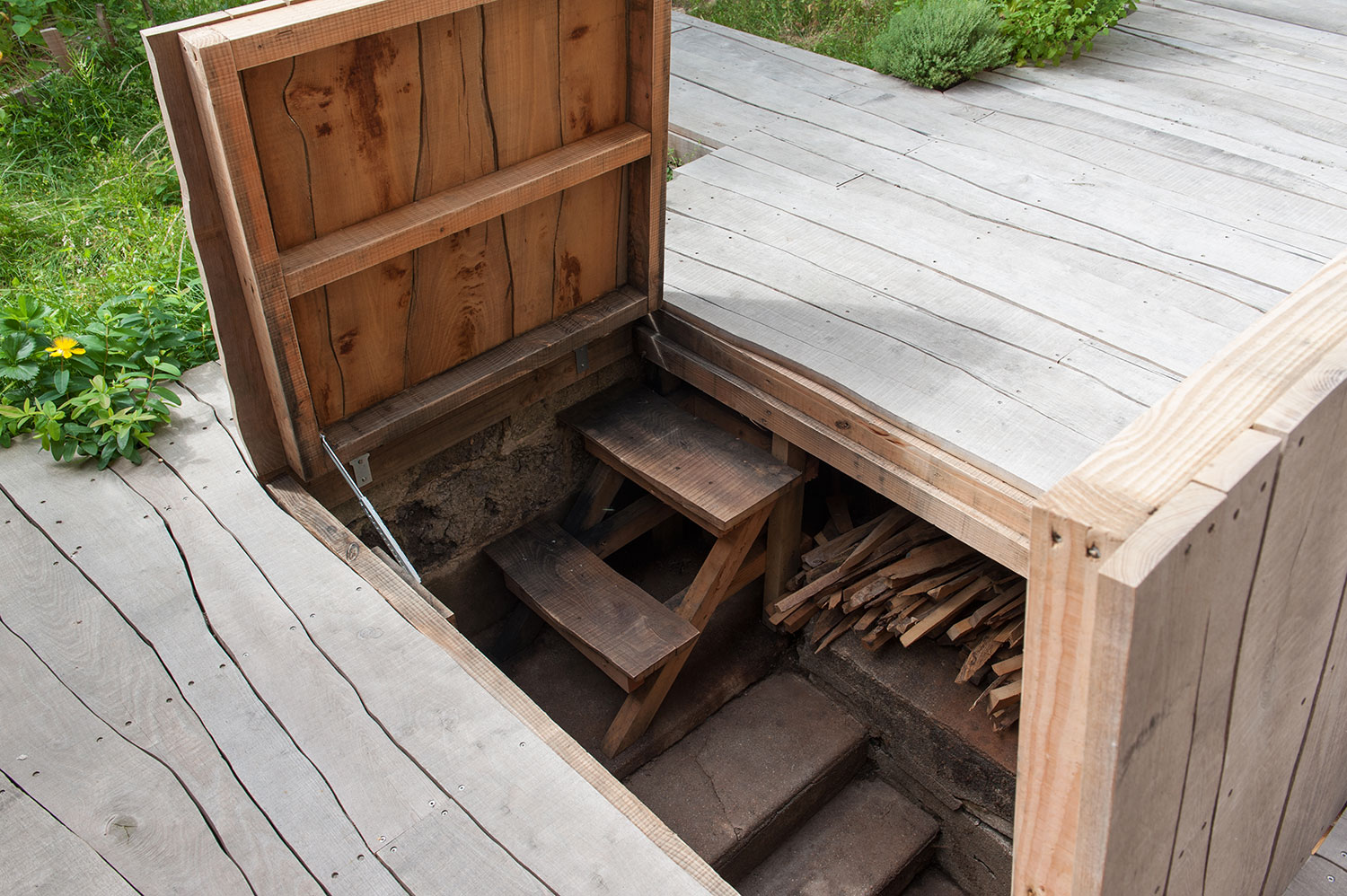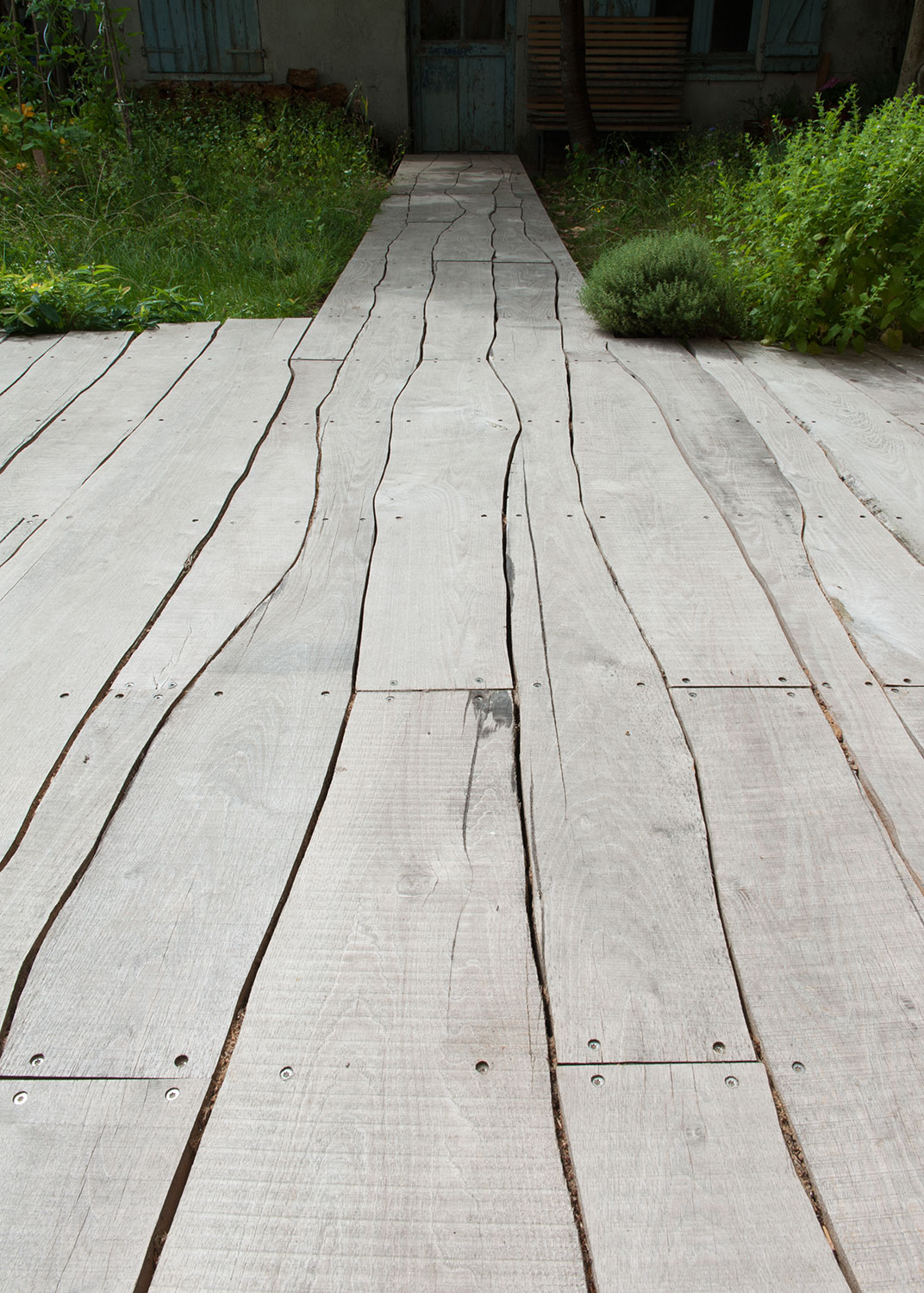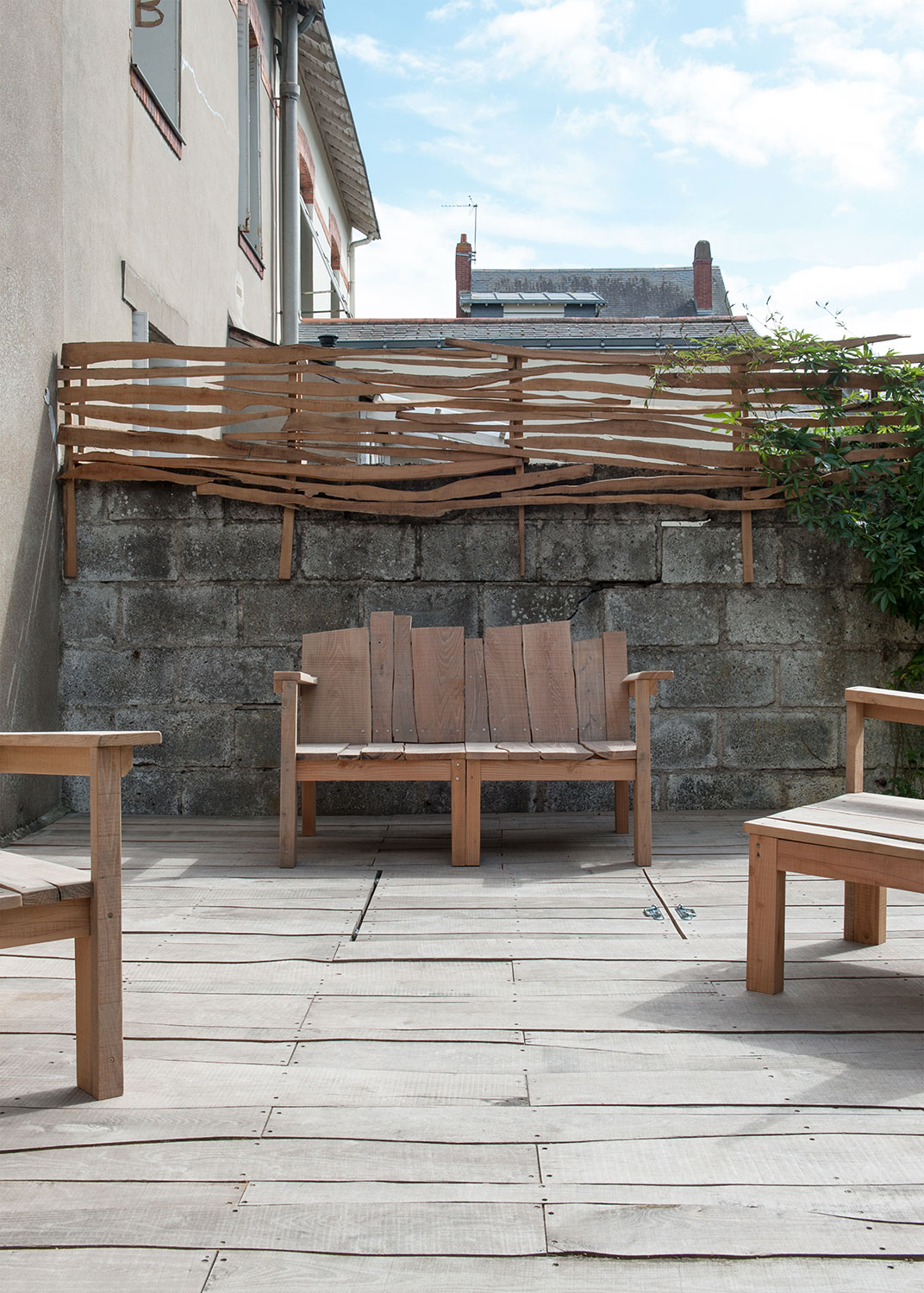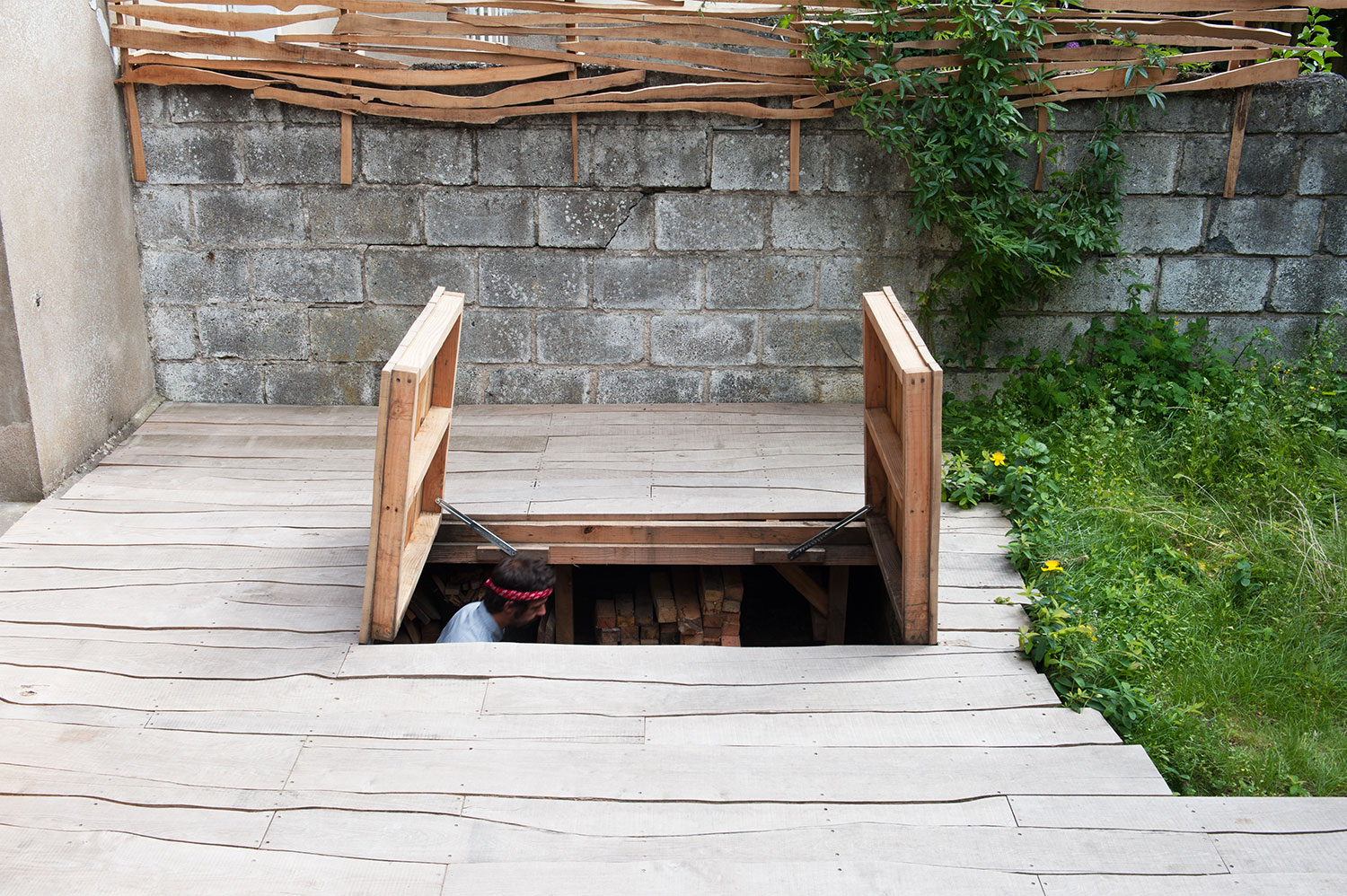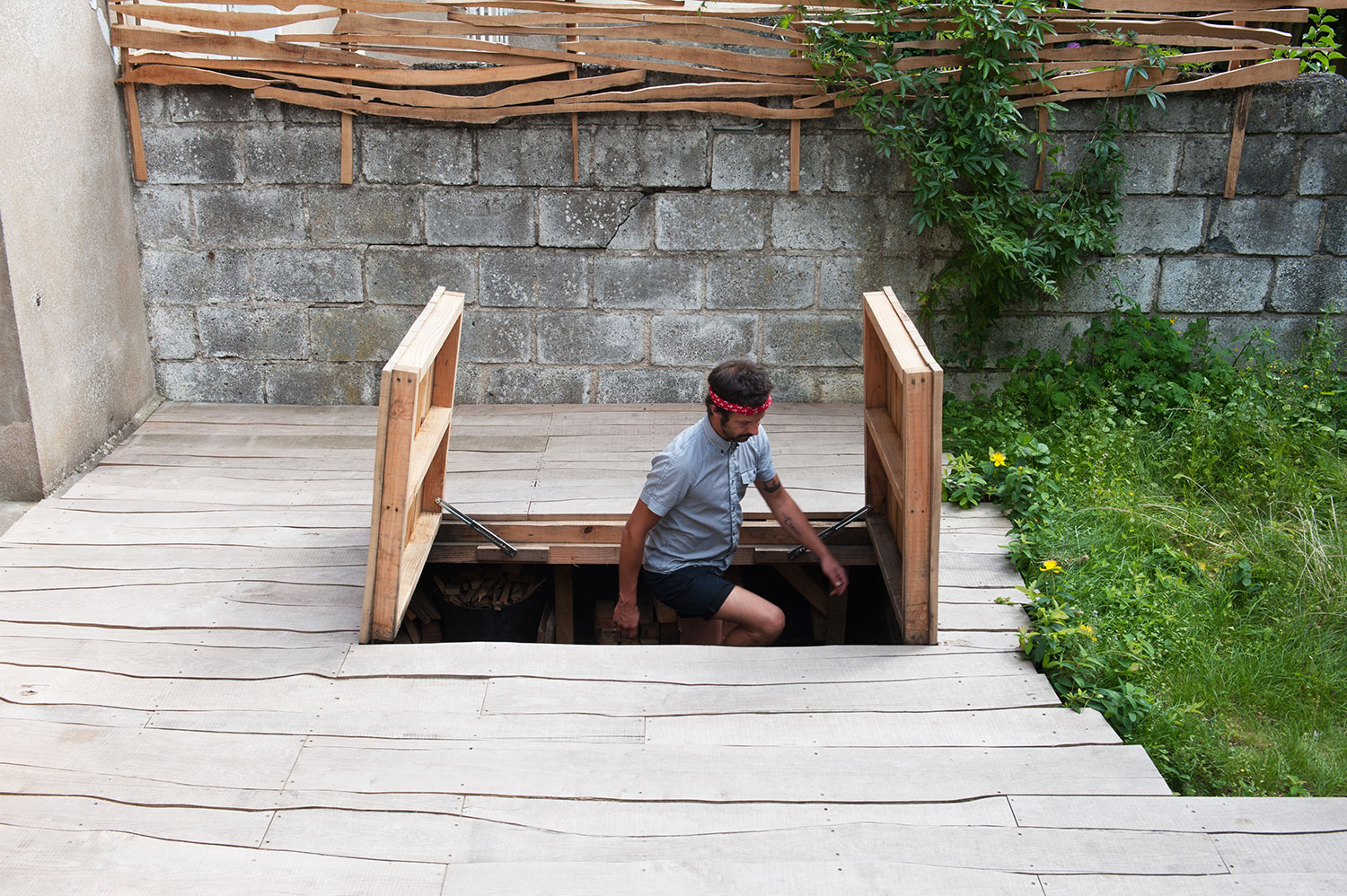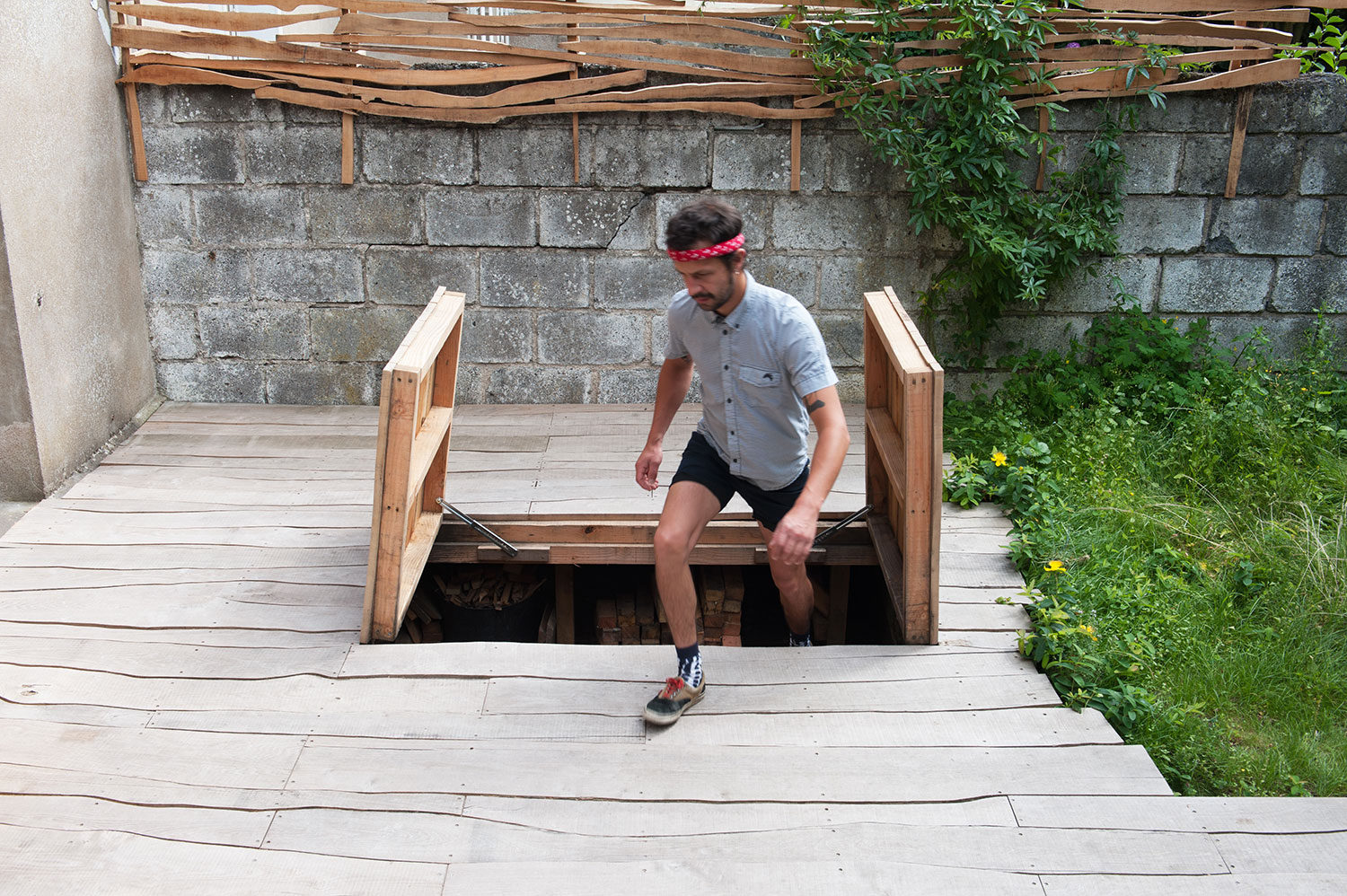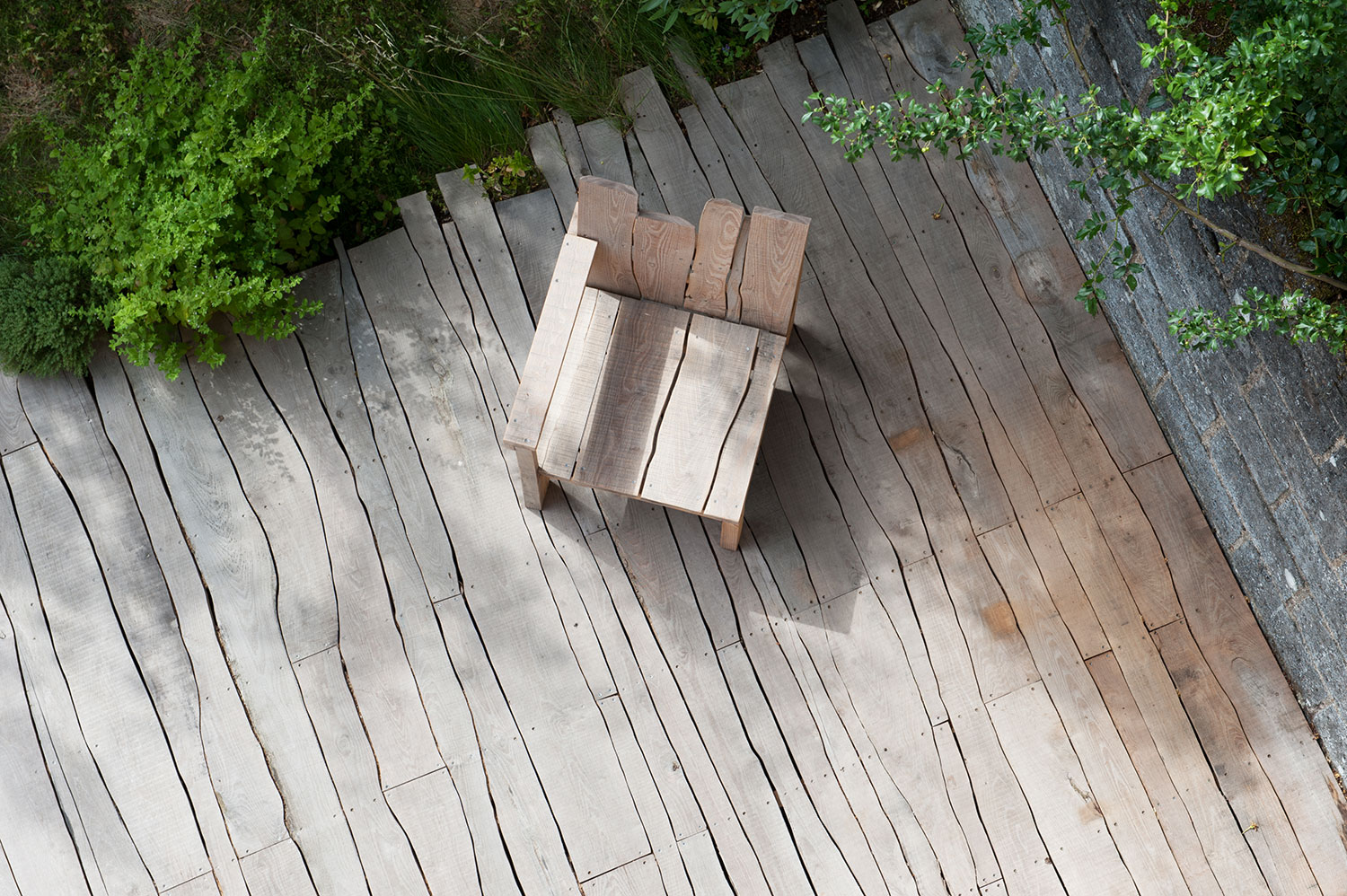 Retour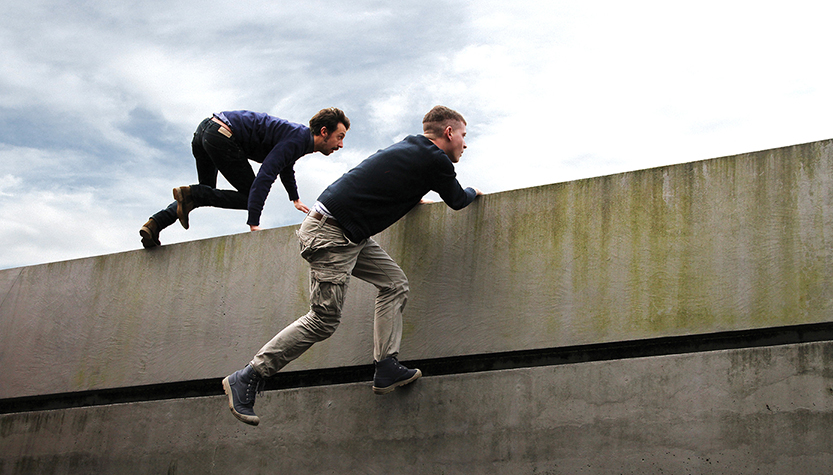 Figures et usages de la vie quotidienne, mais pas trop.

Tout le monde cause design aujourd'hui. On en reviendra, comme on est revenu des Sex Pistols, quand on a appris que c'était d'abord l'idée d'un shopkeeper londonien et que le groupe était l'un des premiers boys band. On en est revenu, mais la critique stylistique, le « bond en avant », avait sa cohérence et son importance : dans toute forme de travail, ce qui importe, finalement, c'est l'élan fripon et la rigueur. Non point seulement de « causer ». Depuis 2011, après avoir obtenus leur diplôme from L'école de design Nantes Atlantique et après leurs expériences à Pékin (DNA), Buenos Aires (Naço) et Paris (Encore Heureux / Patrick Bouchain), les designers et bricoleurs – certains disent « plasticiens » – de l'atelier Barreau Charbonnet s'inscrivent dans cette tentative : la tentative de concevoir et de fabriquer un design à la fois rigoureux et nécessairement critique, au sens du Bauhaus plus que de Kant ou de Marx. Quoique. Toujours sur la brèche et à l'écoute, les duettistes jouent avec des figures généreuses et offrent de nouvelles perspectives dans leur travail de scénographie, de mobilier, et d'installations. Joyeux, précis, experts, fashionables, mais pas trop.

Shapes and everyday use, but not too much.

Everybody talks about design nowadays. We'll get over it, just like we recovered from the Sex Pistols when we discovered it was originally the idea of a London shopkeeper and actually one of the first boys band to emerge.  We got over it, but stylistic criticism, the leap forward had its coherence and importance: In every form of work, what really matters is the audacity of wankers and meticulous work. After graduating from Nantes' School of Design and professional experiences in Beijing (DNA), Buenos Aires (Naço) and Paris (Encore Heureux / Patrick Bouchain), the designers and handymen (sometimes called visual artist) of Barreau Charbonnet's workshop join the movement: Since 2011, they design and build in a meticulous but necessarily critical way. Critical in Bahaus' style more than Kant's or Marx's. Well… it depends. Always on the go, attentive and good listeners, the duet plays with generous shapes and offers new perspectives through their work in scenography, furniture and installations. Joyful, precise, experts, fashionable… but not too much.

Designers-constructeurs, nous manipulons des images multiples pour ériger un projet. C'est toujours la même démarche qui en est à l'origine. A partir du contexte du lieu, nous élaborons un registre ouvert de références historiques, artistiques, culturelles, fonctionnelles. Nous réinterprétons ces images en les associant, en les exagérant, en les dépouillant. Alors, à la manière de surréaliste, il s'invente un cheminement intuitif qui formule des décalages hasardeux, spontanés, impertinents. Ces dérives se traduisent plastiquement par la réalisation de formes hors normes, de façonnage de peaux en relief par l'accumulation de matériaux, de contrastes entre espaces intérieurs et extérieurs, de correspondances chromatiques. Attachés à l'importance de l'activation du projet par le public, nos constructions se révèlent des sculptures d'usages qui offrent lectures contemplatives et appropriations intimes avec le site.

Designers and co builders, always on the go, attentive to the space we are given, we play with generous shapes to build a project. The same protocol is always behind it: From the context of the location, we elaborate a repertoire of historic, artistic, cultural and functional references, then, we interpret images by associating them, overstate them, strip them. In the manner of the surrealists, an intuitive path formulates hazardous, spontaneous, and impertinent  twists. These twists are plastically translated by the production of abnormal shapes, layers of skin by the accumulation of materials, contrasts between inside and outside spaces, chromatic encounters. Attached to the importance of public interaction with the project, our constructions reveal themselves as sculpture of use, offering contemplative reading and intimate approbation with the location.

L'ensemble des œuvres présentées (textes, images, dessins, vidéos) sur ce site sont la propriété de Nicolas Barreau & Jules Charbonnet et relèvent du droit d'auteur. Site dessiné et développé par l'atelier La Casse avec le gestionnaire de contenu libre WordPress et hébergé par OVH. Les textes sont composés en Interstate (Tobias Frere-Jones) et en Univers (Adrian Frutiger) pour les textes courants.